$25 Gift Certificate for Mocha Mocha
Owners Marijan and Mercedes Tripkovic have blended their Croatian, Japanese and Peruvian heritage along with their knowledge of the hospitality business to create Mocha-Mocha Cafe.
They owned and operated "Palachinke", a successful Dutch-style pancake house in Lima, Perú until they moved to Toronto. Marijan, a certified Food and Beverage Manager, also worked as a Franchise Operations Manager with Sbarro's of New York.
Mercedes started her career in cooking inspired by mentor Jean E. Stinson's philosophy about food and nutrition. Moved on to work at the Windsor Arms Hotel and apprenticed under the direction of then Exec.Chef Michael Bonacini who steered her in the route of "Cuisine Naturelle" a style of cooking created by renowned Swiss Chef Anton Mosimann in the early 80s. Participated in the 1989 Canadian Culinary Masters competition, being awarded a silver medal for her individual entry. She was part of the Royal York Hotel culinary team that won several gold medals coached by Master Chef George McNeill.
In 1991, her recipe "Butternut in Crescendo" won the Grand Prize in "Some Like It Hot" a recipe competition sponsored by Kraft Foods. Until 2003 worked as a consultant in the development and implementation of recipes for Movenpick Marche Restaurants in Toronto, Montreal and Boston.
Unused portion not refundable
Minimum15% gratutity must be paid in cash
No cash value
No Refunds or Exchanges 90 days after purchase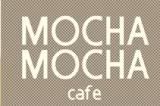 489 Danforth Ave.
Toronto, Ont.
M4K 1P6
416.778.7896